Refreshing your sign sounds like an expensive endeavor but it doesn't always have to be! Business owners have a lot of options when it comes to refurbishing your existing signage without the requirement of replacing your sign completely. With minor upgrades, we can update the look and function of your sign and save you the hassle and cost of replacing the entire structure.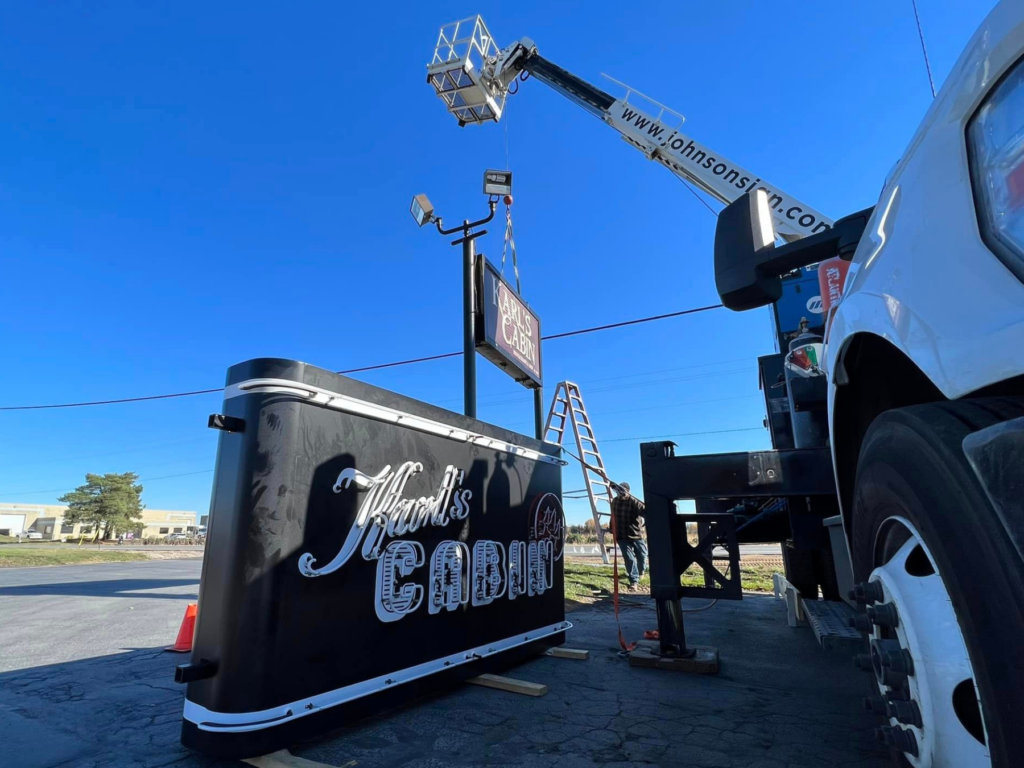 New Faces
For owners of a sign cabinet, (also known as a box sign) swapping out faces can be a sure way of getting a new look with little effort. Whether the cabinet is mounted to a store front, or freestanding as a monument sign or pole sign, we can easily swap out faces to give a new look. A sign cabinet is typically composed of an aluminum frame that is welded together with acrylic, polycarbonate or metal faces. Once the structure of the cabinet is in place, we can create new faces to give the sign a facelift. There are endless style options for executing new faces such as a flat face where the panel is flush to the frame giving a sleek look or pan face where the face projects from the sign cabinet, giving some dimension. Embossed or debossed faces are also an option where your logo or lettering is raised or recessed into the panel to give additional dimension and improvement in appearance. No matter what option you go with, they all have distinct looks and variation in cost to fit exactly what you are looking for.
Add an EMC
One of the most impactful ways to update existing signage is adding an electronic message center (EMC). An EMC is a sign that displays pictures and words to communicate additional messaging to your customers. EMCs are controlled and updated electronically by cellular connection and can be automatically scheduled to display a desired message. Implementing an EMC on your existing signage adds a layer of technology and messaging that can continue to make your business stand out in a sea of signs and may just give you the update you are looking for. After surveying your sign, we can recommend the best size, and resolution of EMC you would need to successfully implement an EMC on your existing sign structure.
LED Retrofit
Sometimes an update in lighting can make all the difference in your signage and can even save you some money. If your existing signage has dim lighting or old lighting components such fluorescent, incandescent or neon we highly recommend retrofitting your existing lighting to LED. While there are many benefits to updating your existing sign's lighting to LED, the most important are the cost savings you could receive from the update, the durability of LED lighting and the efficiency they provide to lighting your sign. To learn more about LED Retrofit and why we always recommend it, see more information on our blog here.
Paint
As simple as it sounds, paint can make a huge improvement to your sign. When signs get worn down by various weather conditions, paint can help give a fresh look to an outdated sign. If a new location has been acquired, we can also transform an existing business sign into something that fits perfectly for the new business. Using a precise color matching technique, we can ensure the newly painted sign is consistent with your brand guidelines.
Reuse Existing Structures
When the existing sign needs a larger upgrade than paint, sign faces or lighting in most cases we can still reuse the foundation and steel supports of the sign. These structural parts of the sign package cause additional costs and delays in installation so the more we can use the existing foundation the more affordable and faster your sign will be complete. Once our sales team surveys your sign, we can give you options on the best way to reuse any parts of the existing sign to your benefit.
---
Still not sure how you can update your existing sign to fit with what you want? Check out some examples of refurbished signs we have completed for inspiration:
Oceana Christian School – Hart, MI
Refurbished existing double face monument sign with new faces and electronic message center.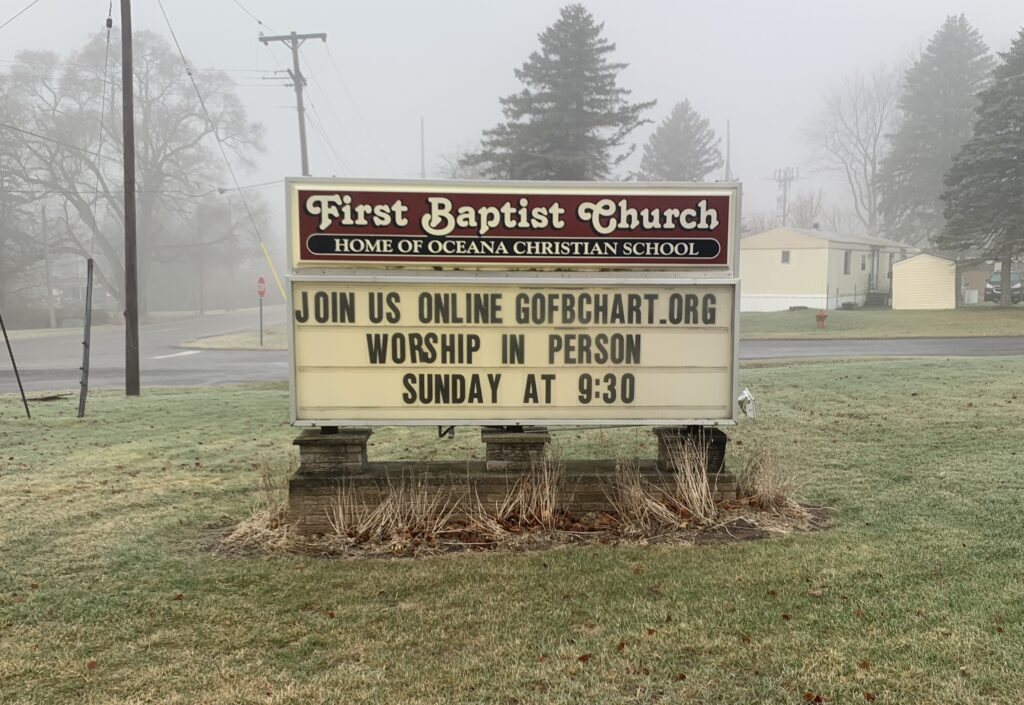 American One Credit Union – Jackson, MI
Reused existing base, updated with faux brick and new signage.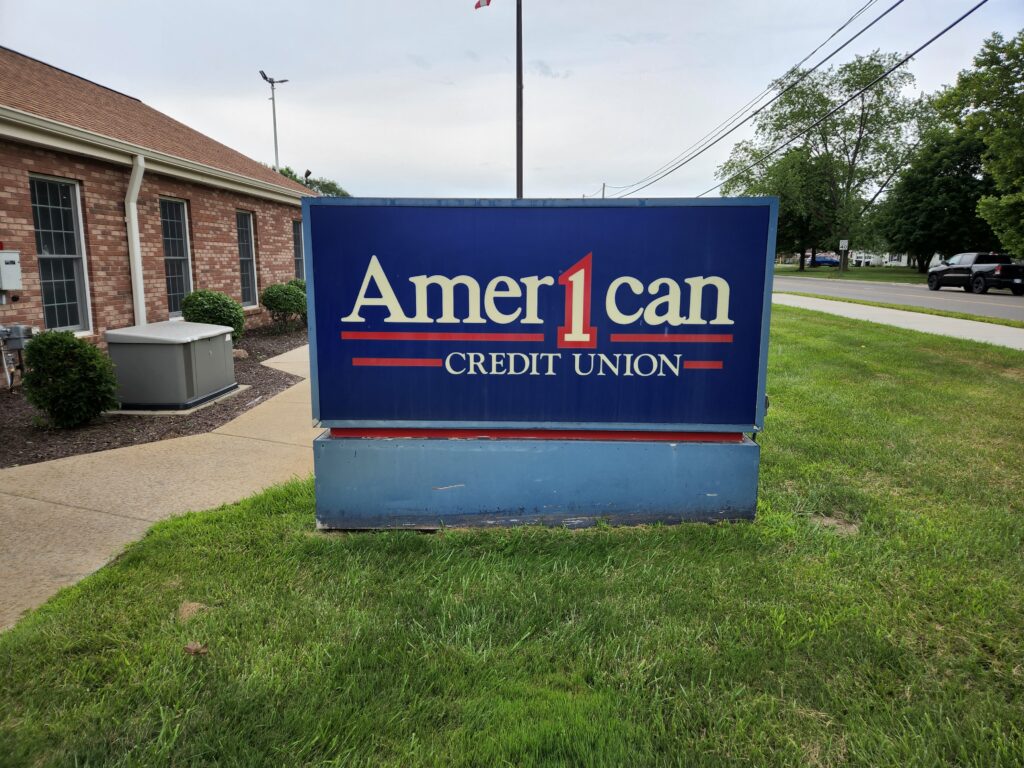 A&W – Dexter, MI
Refurbished existing pylon sign with new acrylic faces, paint and LED retrofit.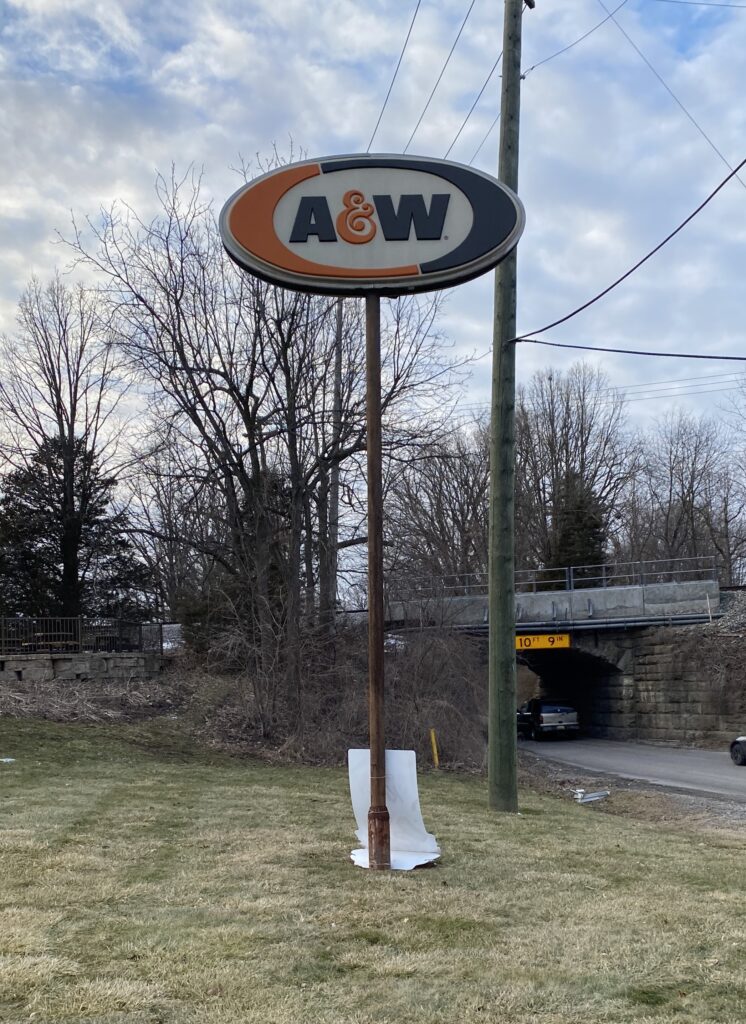 If you are interested in making updates to your existing sign, contact our sales team at INFO@JOHNSONSIGN.COM or call us at 800-517-3720 and we can advise you on the best decision for your business.