Purchasing a sign isn't a regular occurrence for most of our customers. There are a lot of steps that take place between knowing what you are looking for when it comes to signage for your business and the final completion of it. Knowing this we want to completely eliminate any work on your part and handle steps behind the scenes so purchasing a sign is not a stressful process and you ultimately achieve the result you were hoping for.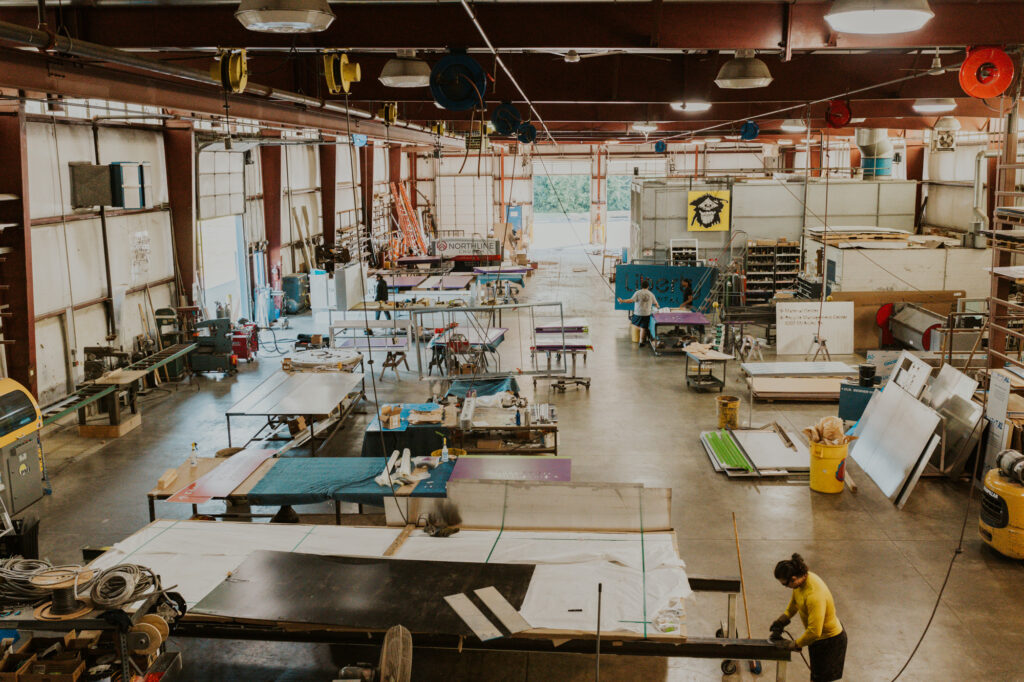 Project Management
While some sign companies will only handle parts of the sign making process, we prefer to own the entire journey. Your sales representative is your main point of contact, your consultant, your teammate in getting you exactly what you are looking for. While a lot is going on behind the scenes, we are managing your project, making sure steps happen in a timely manner. Designs are produced with you and your business in mind, production of your sign is completed based on your approved design, a date is set and a timeline is established to coincide with the timing that works best for you. As problems arise, your sales representative is communicating with you and our internal teams to provide solutions and completely take any stress away from you and your business.
Expertise
When you work with a full service sign company you benefit from the expertise of all departments. Your project is seamlessly going through the hands of designers, installers and fabricators with years of experience. With this collaboration we find projects become even better than expected as specialists from all divisions brainstorm solutions and ideas for our clients. We have employees from all different backgrounds, experiences and trades to think through signs in creative and innovative ways to design, produce and install a top of the line sign that will emulate your business. Not to mention we have knowledge of materials and costs so that we make your sign the most efficient way and use materials that are going to give you the overall look without the extra budget.
Value
From the tools and equipment retained over the years, to relationships we have built within the industry, a full service sign company provides value you cannot get anywhere else. Resources like our in-house permitting department are available to ensure your sign meets city and state requirements for your project so there are no hiccups or if your desired sign is outside of the local sign code we have experience working on variance cases to push your new sign through.
We are a part of local and national sign associations where we build relationships within the industry and exchange techniques and ideas with some of the best sign companies in the nation to be able to serve our customers the best we possibly can. If we can't source or provide the materials you want for your sign we know someone who does.
This is just the tip of the iceberg when it comes to the value we can provide our clients for their signage needs.
If you are interested in working with us, contact our sales team at INFO@JOHNSONSIGN.COM or call us at 800-517-3720 and we coach you into the best decision for your business!