When it comes to making decisions on channel letters, all fonts and colors are not created equal. While we want to express your brand the best we can, we also want to take into consideration letters that are visible and legible so your potential customers can easily locate you. We find a combination of your brand style accompanied by our best practices, achieve the greatest style of channel letters. Among some of these considerations include contrast, lighting, style and size.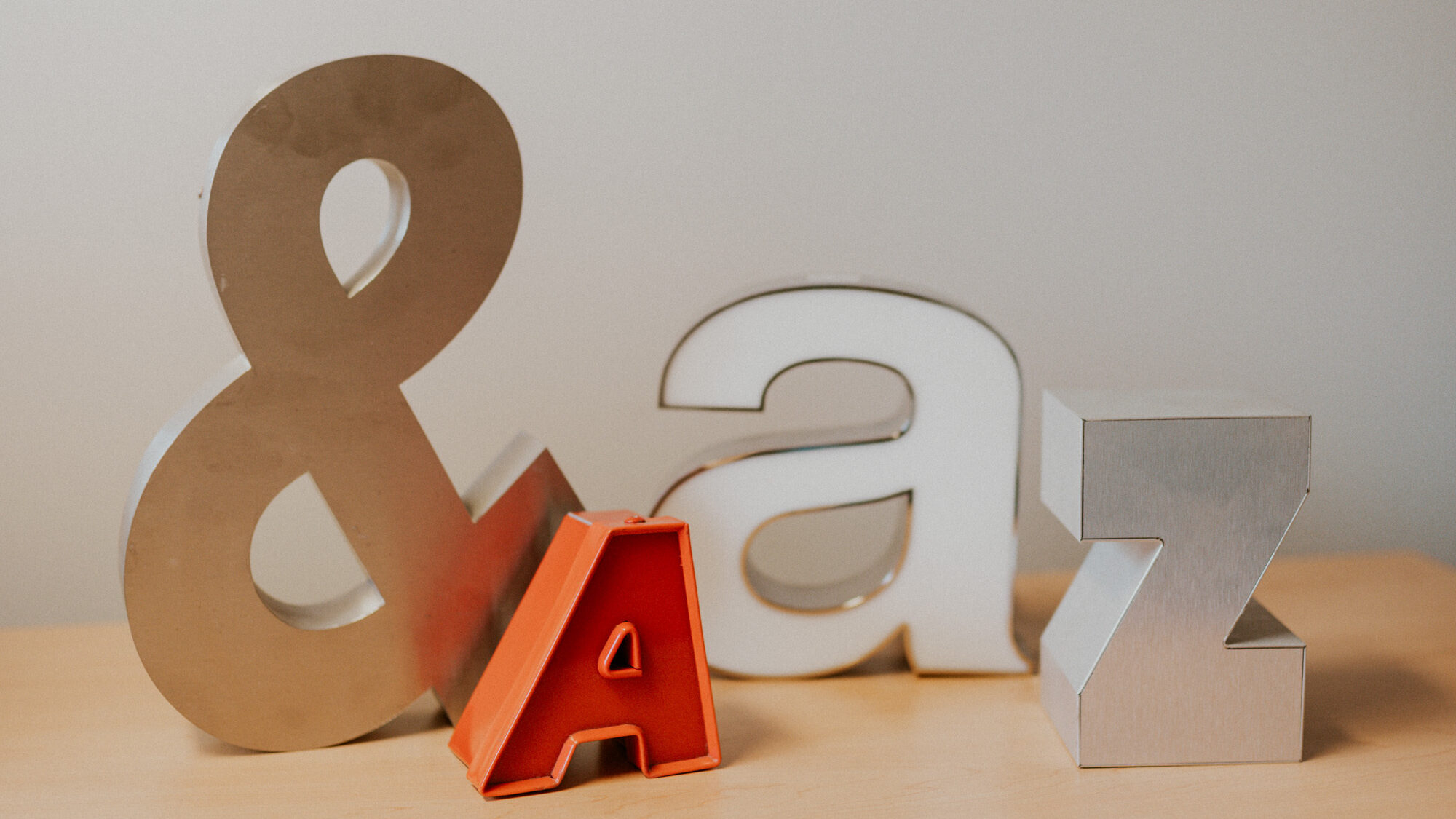 Contrast
High contrast colors give the greatest visibility to your customers. Think light and dark colors or colors that are opposite in the color wheel. Black & white, red & white, yellow & black, blue & yellow, these are tried and true combinations to ensure your sign can be seen from anywhere. Not only will it help create visibility to your customers, it will also provide a bold aesthetic that will translate well in an outdoor environment and make your letters pop in a sea of signs. Also take into consideration how far away your customers may be viewing your signage, or the environment they are viewing them in. Someone could be going 70 miles down a highway while trying to read your sign so we have to design channel letters with this in mind. Whether it is a potential customer seeing our branding for the first time or informing a current customer of where our location is, we don't want this to be a frustrating experience for anyone.
Lighting
Lighting is an extremely important factor when thinking through channel letters. Not only do we want our customers to have visibility to our sign during the day but at night as well. This is especially true during the winter months when it gets dark very early. We highly recommend you have a lighting component to your channel letters and there are a couple options for doing so. Halo lit illuminated, internal illuminated or the two together. Halo lit gives the channel letters a glow characteristic while internally lit is the most common, portraying light through the front of the letters. While each has its benefits, the decision is usually made based on the aesthetic of the sign and the location of the channel letters on your building.
When thinking about colors to choose for your sign, red and white are the highest visible colors when it comes to lighting, where blue can sometimes distract the eye when trying to read it from far away. We can instruct you on what colors will look best depending on the style and size of your letters.
Font Size & Style
Simple, clean style fonts are the best for channel letters as you can read them easily and are visible from far away. If you have an established brand we will review your brand standards and make recommendations to best represent your brand for sign applications. If brand guidelines are not established, we have design services to assist in defining this for you. Depending on an external or internal application we have different styles in terms of materials and aesthetic that we will take into consideration when making recommendations for your business.
When thinking about the size of letters we must take into consideration where the sign will be placed and from how far away customers will be trying to read your sign. For this we look at readable distance from minimum impact and maximum readable distance to make recommendations on letter sizes.
If you are considering a new sign, contact our sales team at INFO@JOHNSONSIGN.COM or call us at 800-517-3720 and we coach you into the best decision for your business!