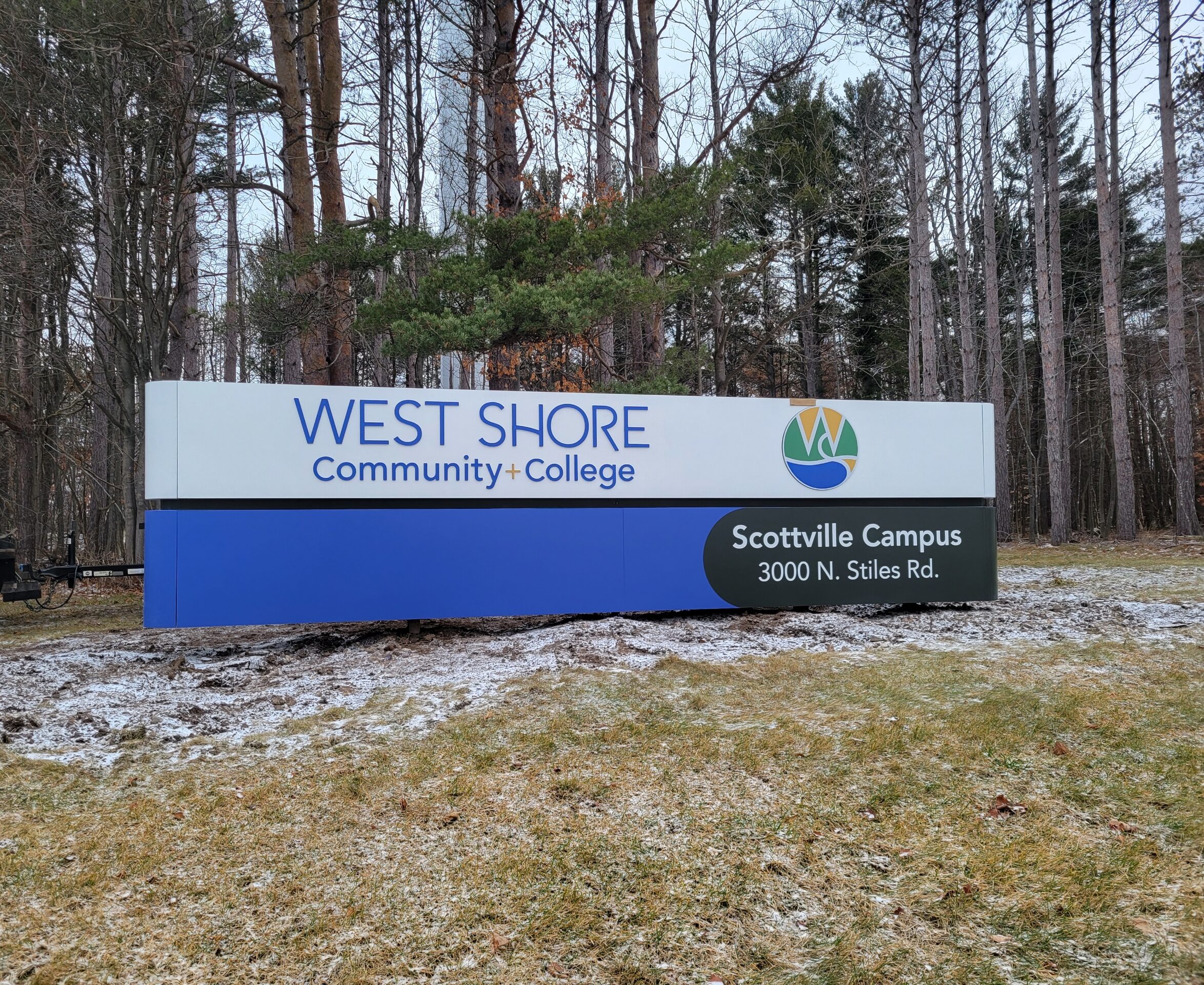 West Shore Community College
3000 N. Stiles Rd. Scottville, MI 49454
The Challenge
West Shore Community College desired to revitalize their brand. Their decades-old logo fell flat for college officials and was difficult to communicate what their abstract logo represented. Their hope was to revamp their branding to showcase a leading-edge, inspired, innovative educational environment that established trust as the local resource for dynamic learning experiences. To showcase their brand revamp and effectively communicate campus, the college was in need of updated signage.
The Solution
A bid was sent out to multiply sign companies to complete the work. Johnson Sign Co. was awarded the business based on applicable experience and price and quality of sign package presented. Included in the sign package was primary boundary and building signage, vehicle directional signage, pedestrian directionals, and light pole banners accumulating to over 40 different sign executions. Every sign was designed to stay consistent with the new branding, while also effectively communicating the desired message.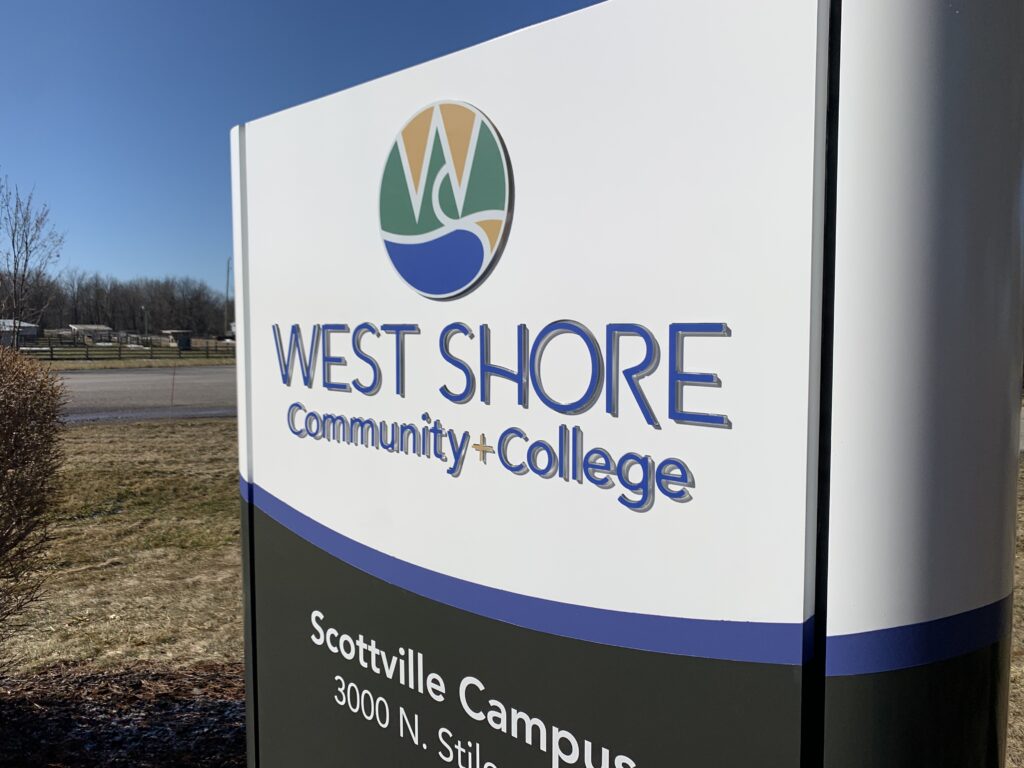 The Result
The project was manufactured and installed within the timeframe outlined to the client. The campus now showcases the branding guidelines West Shore Community College desired all along.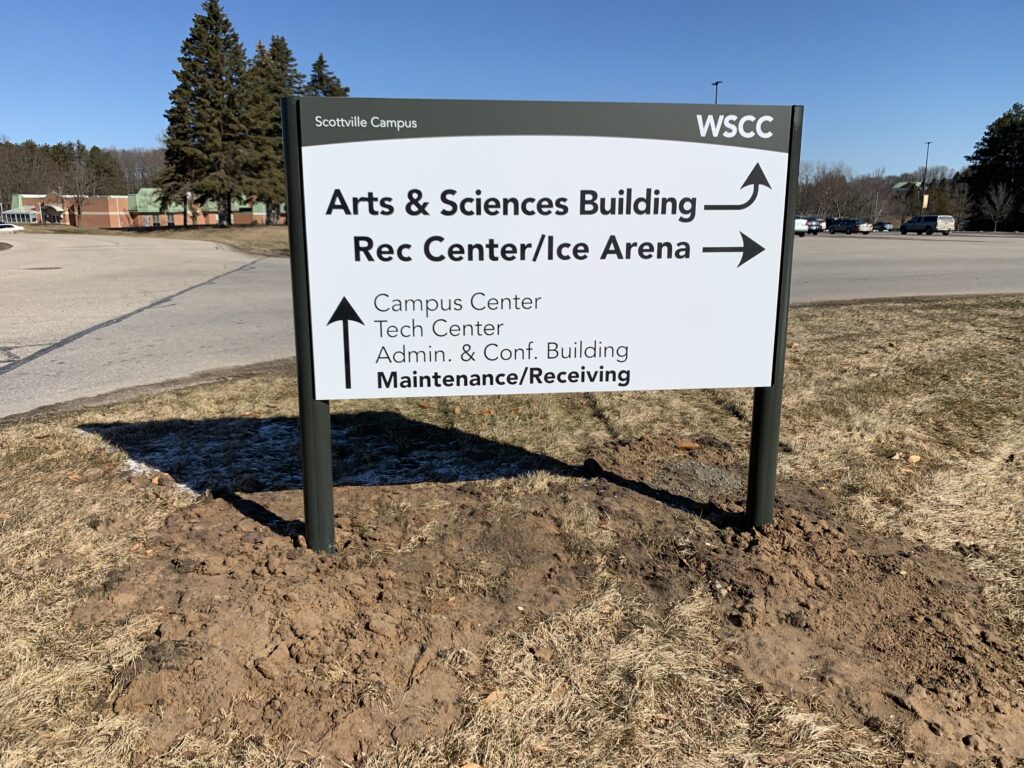 ---
More information on the project can be found at the following links: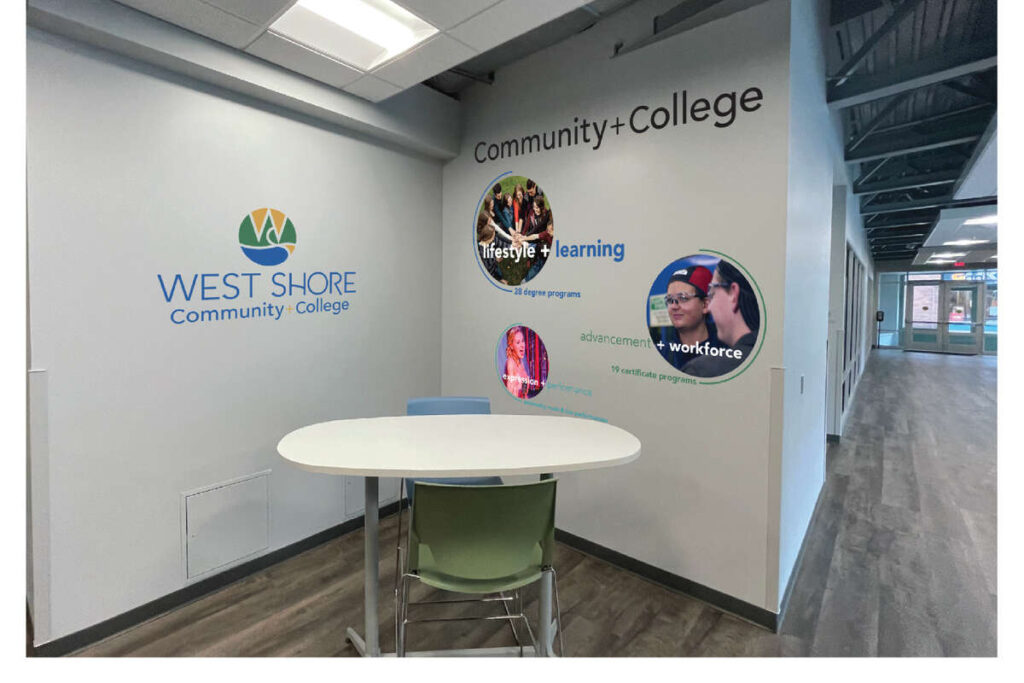 Will WSCC get a new logo?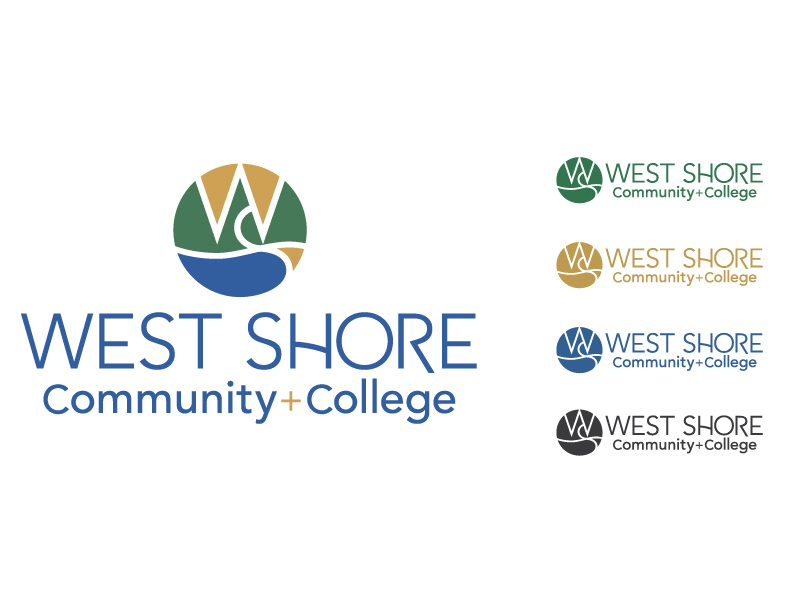 New logo to be presented to WSCC Board of Trustees for adoption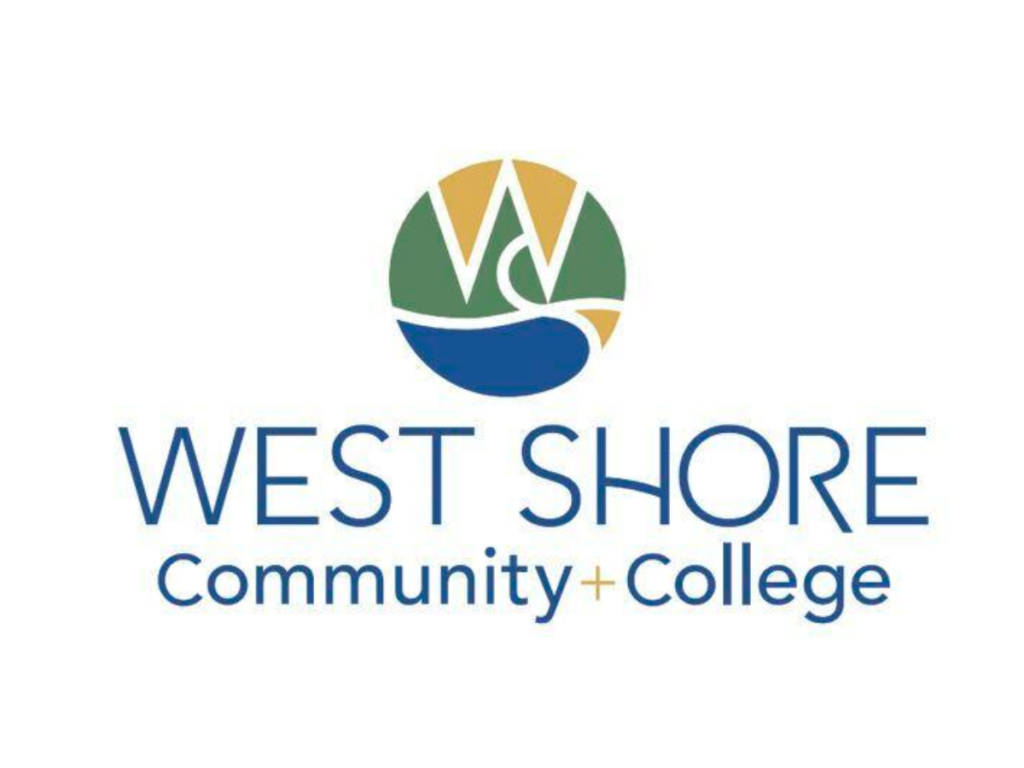 New branding approved for West Shore Community College