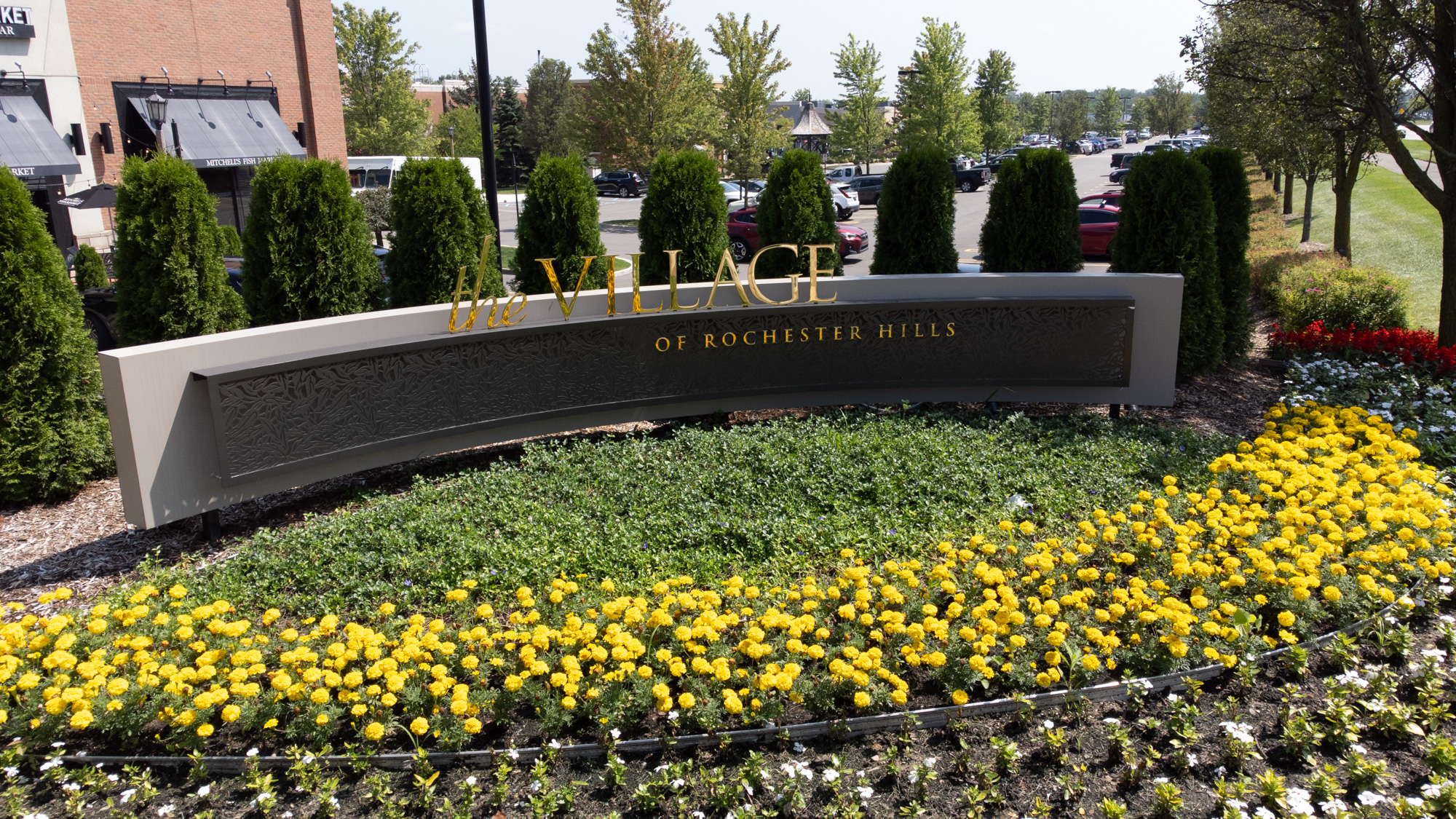 The Village of Rochester Hills
104 North Adams Rd. Rochester Hills, MI 48309
The Challenge
The Village of Rochester Hills, an outdoor lifestyle shopping center, announced an exciting expansion coming off of their 20-year anniversary. One of the bigger additions to their expansion included a two-story Von Maur department store. With the major milestone and continued success of expanding their retailer offering, the upscale shopping center was looking for unique sign and architectural executions to communicate their brand in a creative way.
The Solution
Johnson Sign Co. fabricated and installed a 16 foot curved aluminum monument sign with polished brass letters to welcome customers to the shopping center. The sign featured an intricate routed floral pattern that illuminates at night. In addition to the welcome sign, Johnson Sign Co. fabricated and installed an eye catching 30′ by 13′ aluminum and steel framework green wall that houses artificial plants. The project construction drawings and design were in the works for almost 2 years making the installation a highly anticipated event.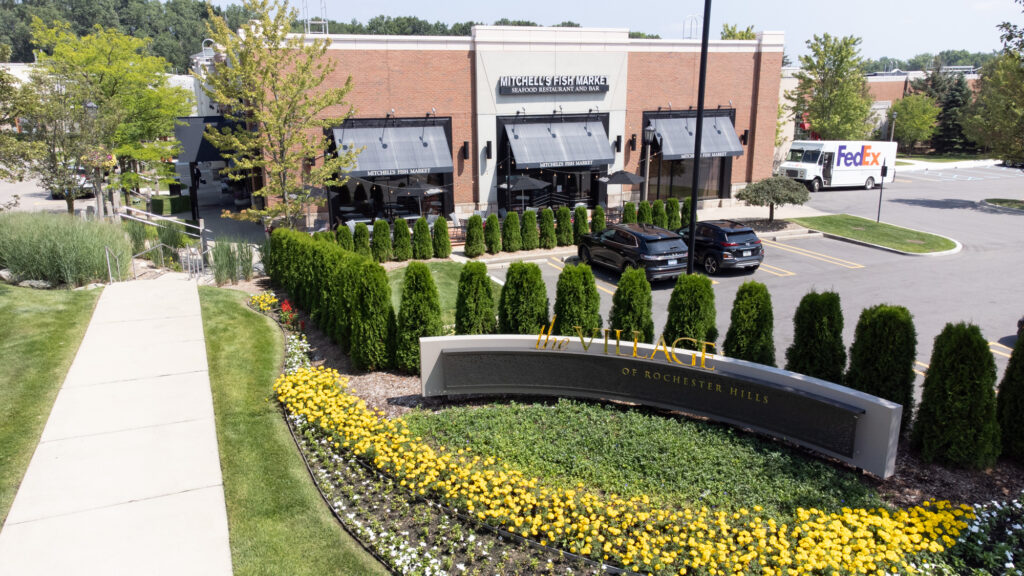 The Result
In collaboration with Grissim Metz Andriese Associates, Designer Dave Peterhans and Ambius, the project was successfully executed within the timeframe communicated to the client. The signage and architectural structure makes an impactful statement for the shopping center and will for years to come.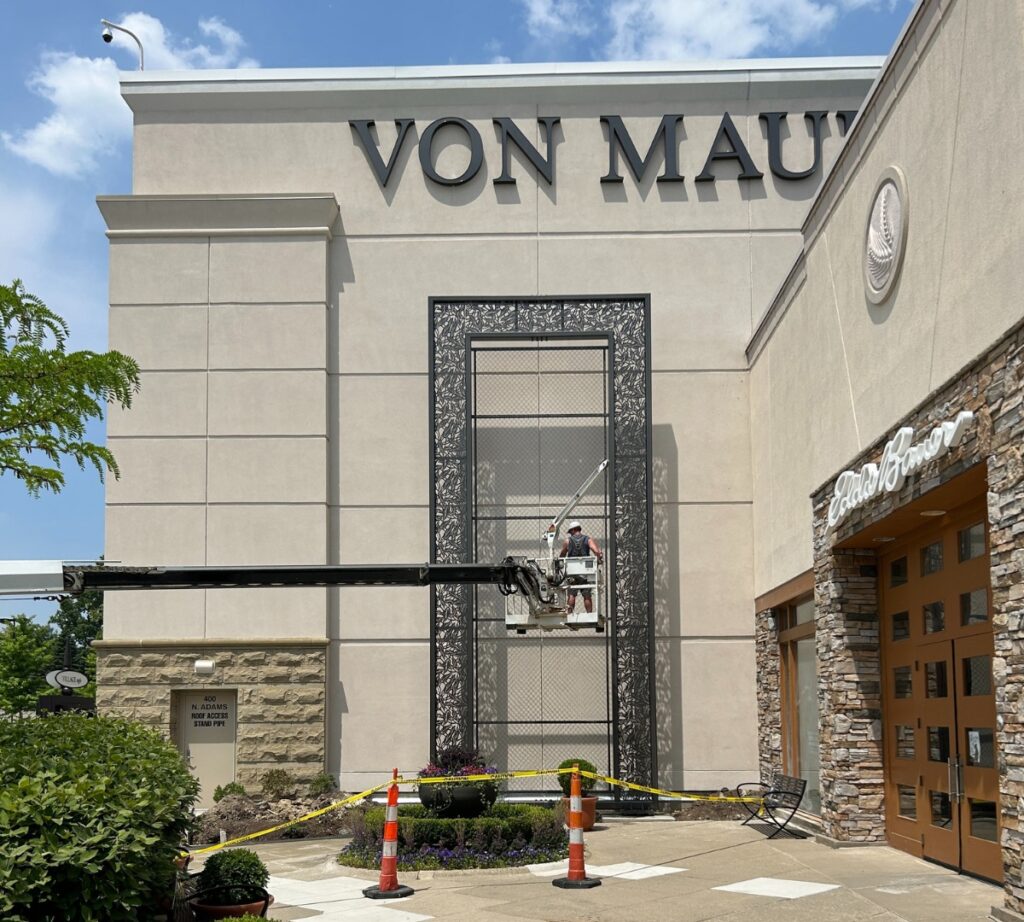 ---
More information on the project can be found at the following links: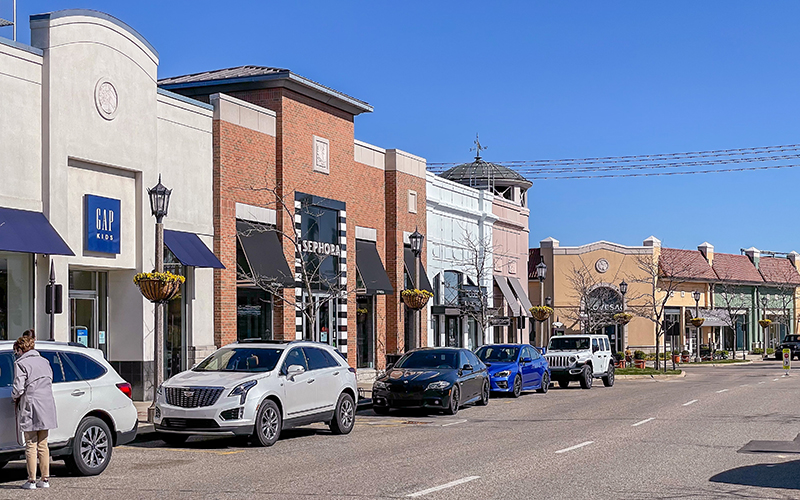 The Village of Rochester Hills Adds American Eagle, Aerie, Announces Expansions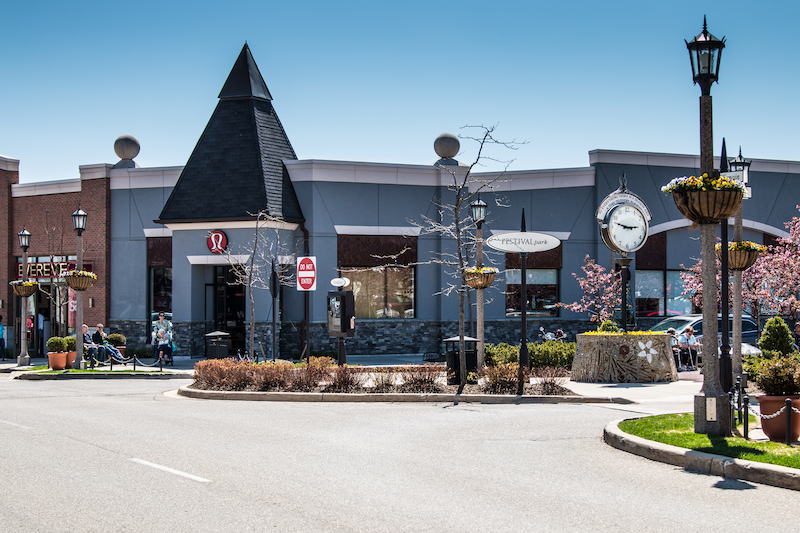 The Village of Rochester Hills to Welcome 5 New Retailers