North Terminal, Ticket Lobby, 601 W G Rogell Dr
Detroit, MI 48242
The Challenge
With the new Spirit Airlines rebrand in 2017 came a need for a new sign on their Detroit Metro Airport hangar. The new logo featuring squiggly letters had to best represent and capture the new Spirit brand but at a large scale. With this in mind, we designed, manufactured and installed custom halo lit channel letters that would stand out. While we manufacture and install channel letters daily, these letters were 25 feet tall and needed to be installed in a short window of time. During the installation process the runway had to be shut down for safety precautions.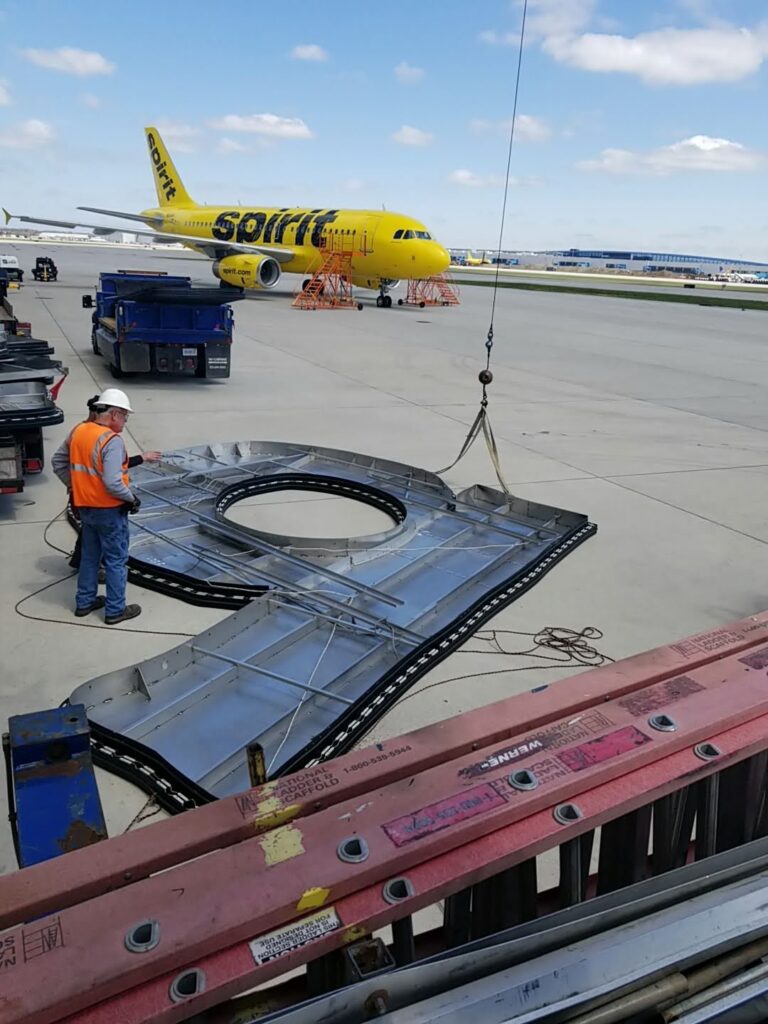 The Solution
Knowing how big the letters were and the limited amount of installation time, we had to be strategic in how we manufactured and installed this project. The letters were produced in sections at our facility and then fully assembled prior to installation to make sure everything fit properly. From there we disassembled the letters to transport them out of our building and to Detroit Metro Airport.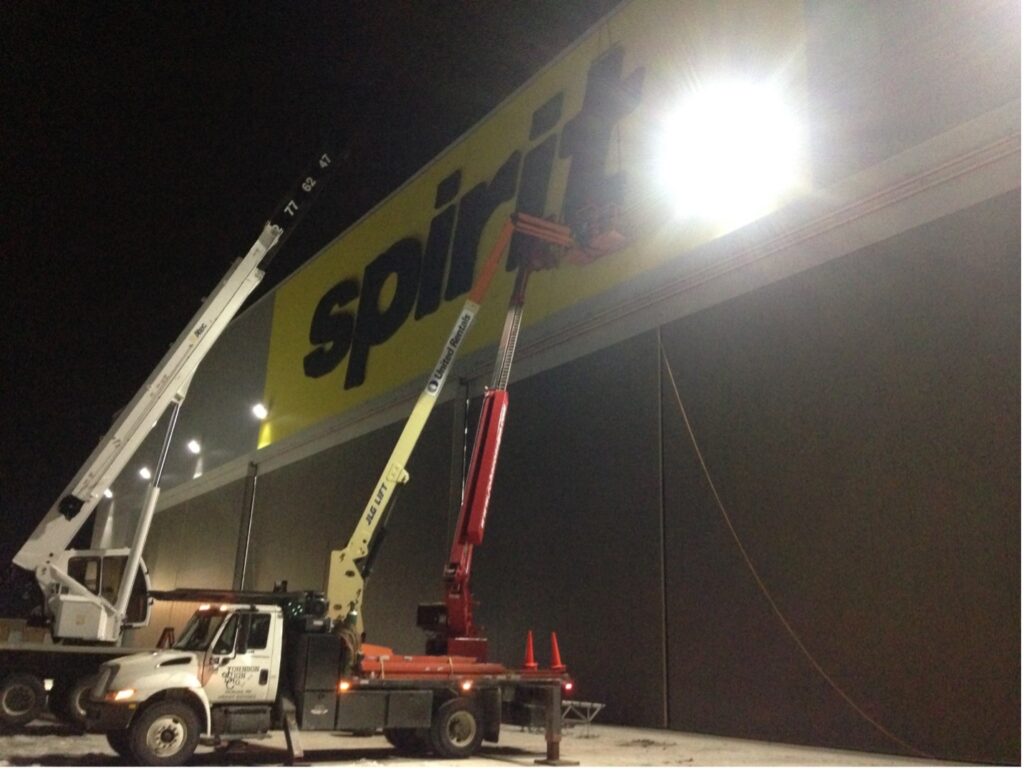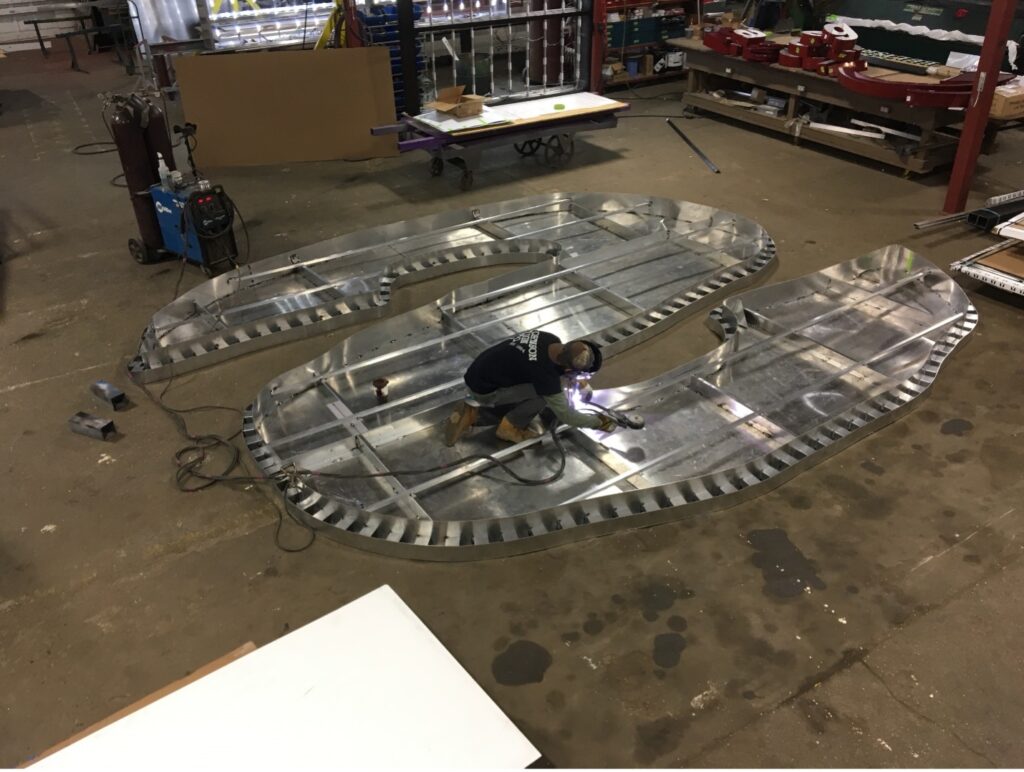 The Result
With the coordination from our internal teams, the letters were designed, manufactured and installed within the set time frame outlined to the client. From the success of the original project in 2017, we have gone on to install a second set of letters spring of 2022 and completed additional projects for Spirit Airlines.