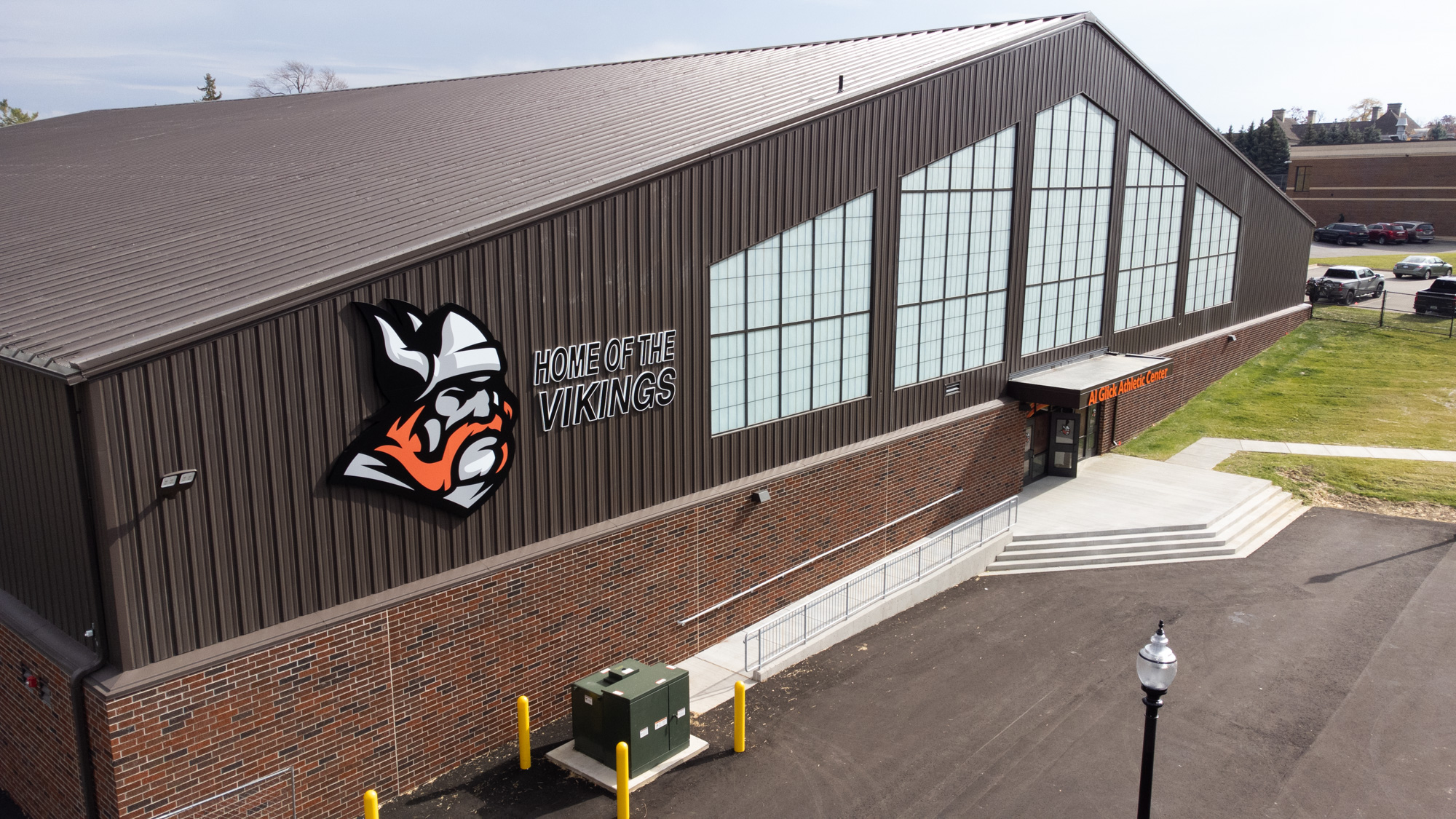 JPS Al Glick Athletic Center
544 Wildwood Ave, Jackson, MI 49201
The Challenge
Al Glick, co-founder of Alro Steel, has always been proud of his alma mater, Jackson Public Schools and hometown of Jackson, MI. To show his and Glick families' pride a $10 million donation was made to the public school system for the construction of a multi-purpose indoor fieldhouse and improvements to existing facilities.
The indoor fieldhouse has a similar design to the University of Michigan's indoor practice football facility and is complete with synthetic turf, retractable batting cages, sprinter lanes and weight room. With such an impressive structure came a need for new signage and wayfinding to help navigate the vast size of the new campus additions.
The Solution
Due to our long standing relationship with Jackson Public Schools and completed work for them in the past, we were contacted to complete signage for the new facility. The sign package included over 20 different sign applications including a 24 foot long wall sign, 6×6 foot VIKING letters, aluminum stud mounted wall letters, perforated aluminum pan wall sign, mesh banners vinyl graphics and more.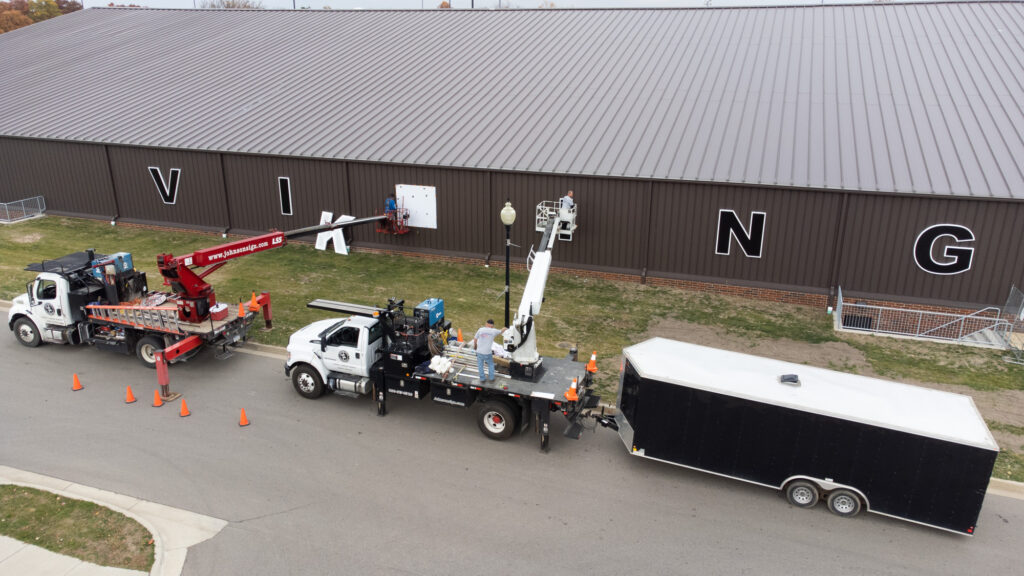 The Result
In coordination with the Jackson Public Schools team we were able to successfully manufacture and install the sign package in time for their grand opening. We were honored to be a part of such an iconic project for the city of Jackson and public schools system!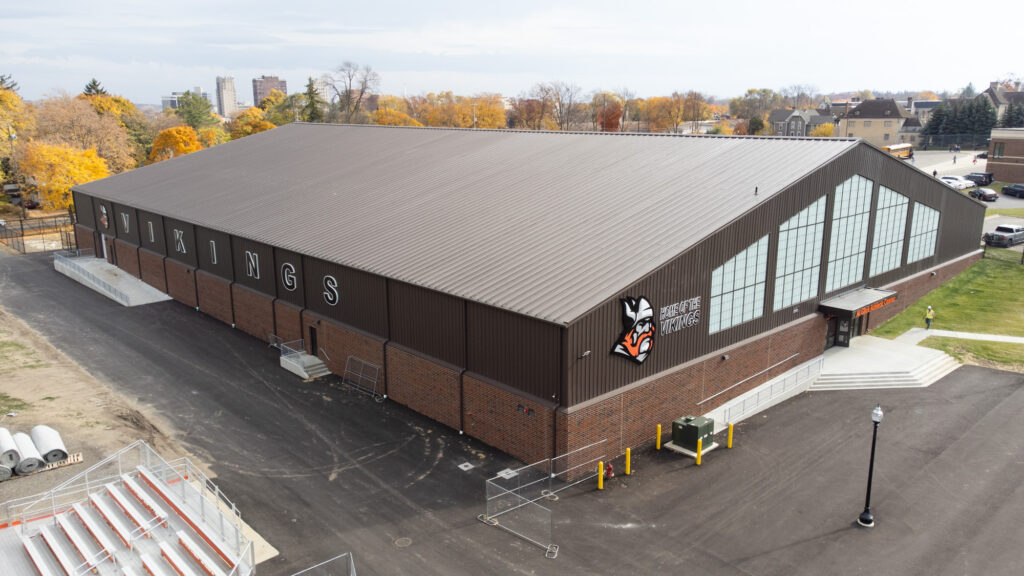 ---
More information on the project can be found at the following links: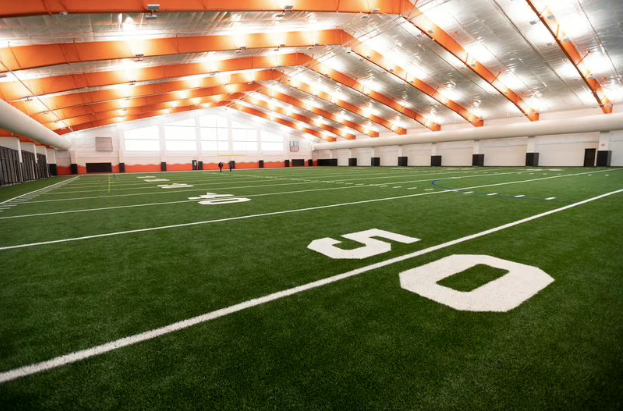 New fieldhouse 'icing on the cake' for Jackson Public Schools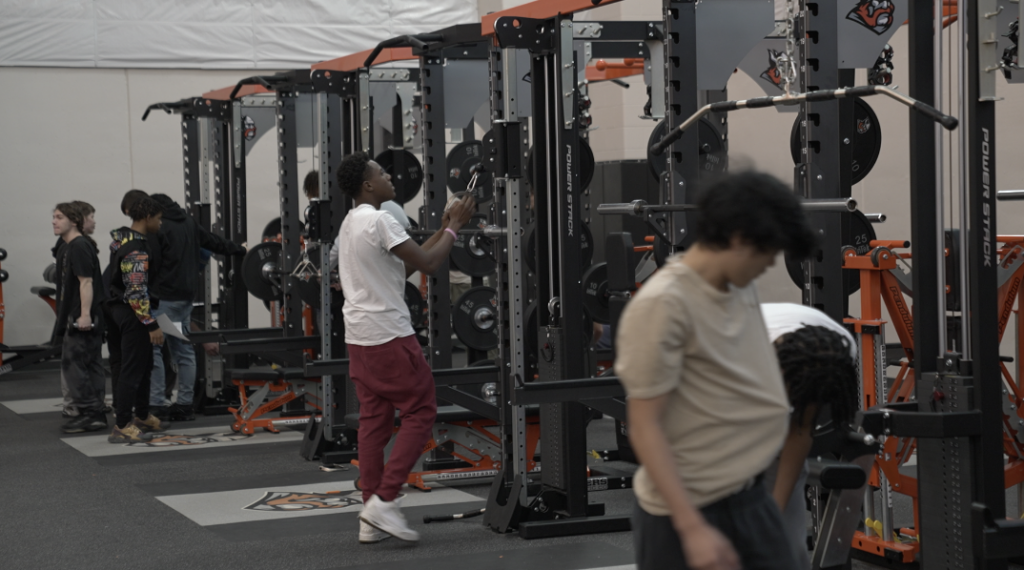 Al Glick's multi-million dollar donation leads to brand new athletic center at Jackson High School